Matt and Brett had the honor of moderating the Stumptown panel at HeroesCon 2013 in Charlotte, North Carolina. Writer Greg Rucka, artist Matthew Southworth, and colorist Rico Renzi all talk about the creation of and issues within the excellent limited series published by Oni Press.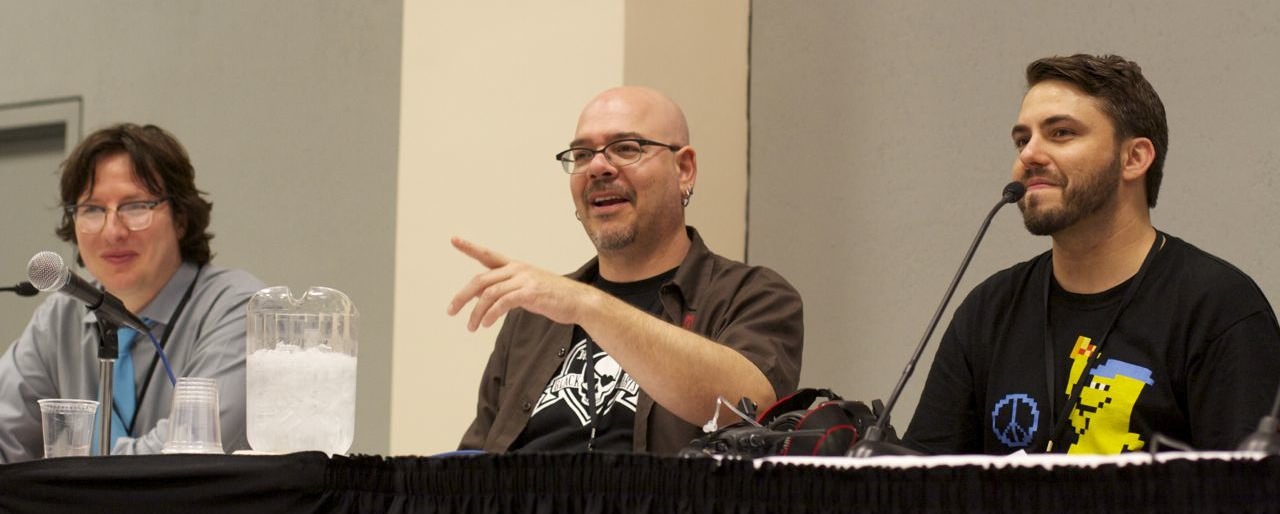 Want to know more about that awesome car chase? Or the seedier sides of the Portland? Or which '70s private eye shows inspired the series? This panel answers all of those questions and more!
You can purchase Stumptown on Amazon, MyComicShop.com, or Comixology.
On the next book club episode, we'll be reading Young Avengers Volume 2 #1-5 by Kieron Gillen, Jamie McKelvie, Mike Norton, and Matt Wilson. You can purchase Young Avengers Volume 2 on Amazon, MyComicShop.com, or Comixology.
Music: "Varsity" by Smith Westerns