Save the Date!
The Crisis on Infinite Podcasts Crossover with The Nerdist Network's Comic Book Club Podcast will be happening Tuesday, February 5th at 7 PM at Fontana's in New York City. Come see a live episode of Comic Book Club, followed by a live episode of Matt & Brett Love Comics! Tickets are free!
Prepare yourselves for as deep a discussion about the world of Sonic the Hedgehog as may ever appear on this podcast. Matt and Brett sit down with Aaron Burdette to discuss the anthropomorphic star of the line of Archie comic books, as well as some video games you've probably heard of. We also touch upon Star Wars, living in The South, Brett's letter to ToyFare, and the monkey from Friends.
For a terrifying glimpse into the world of Sonic, watch this YouTube video.
Aaron Burdette is a sketch writer in New York City whose work is featured weekly as part of Stone Cold Fox at the Upright Citizens Brigade Theatre. Follow him on his amazeballs Twitter @AaronBurdette.
Read Aaron's graphic novel reviews on Goodreads.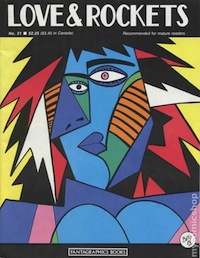 On the next episode, we'll be talking about Love & Rockets #21 from Fantagraphics by Jaime and Gilbert Hernandez.