Comic pros Maris Wicks and Joe Quinones stopped by the M&BLC hotel room at HeroesCon in Charlotte, NC to talk about one of this year's hottest books: Young Avengers. Find out which of us was most like Kid Loki as a kid, and how many of us claim Miss America as our favorite cast member!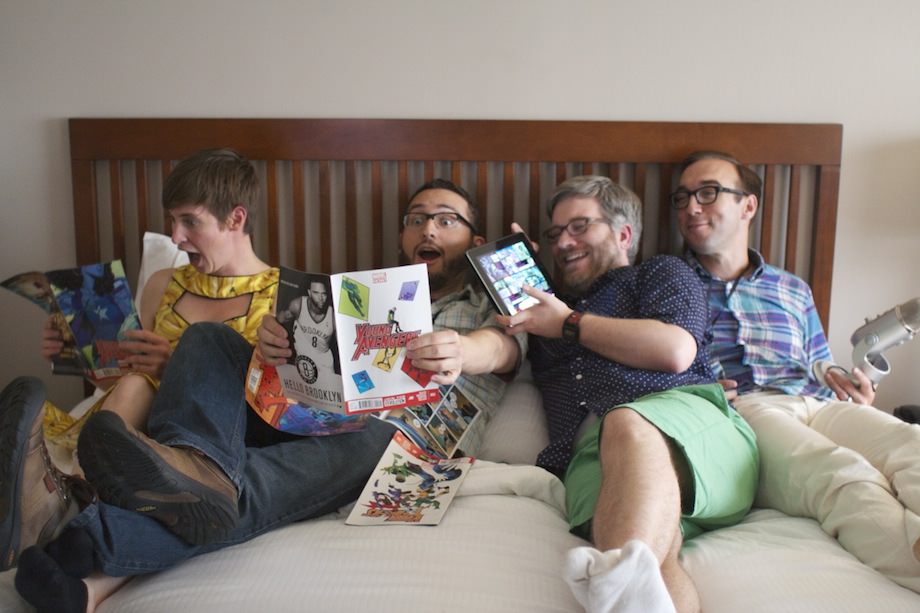 Joe Quinones is an artist for Marvel Comics, currently providing covers for Captain Marvel and interior work on FF. See more of his art at Joe Quinones' interweb-log or follow him on Twitter @Joe_Quinones.
Maris Wicks is the illustrator of the nonfiction graphic novel Primates: The Fearless Science of Jane Goodall, Dian Fossey, and Biruté Galdikas. You can see more of her work on her blog, dots for eyes, or follow her on Twitter @mariswicks.
Both artists' work can be seen in the upcoming anthology limited series, Batman: Black and White.
You can purchase Young Avengers Volume 2 by Kieron Gillen, Jamie McKelvie and Mike Norton from Amazon, MyComicShop.com, or Comixology.