Matt and Brett are snowed in! And since their actual podcast plans were dashed due to the storm, they decided to read a classic comic book tale of snowy adventure. This week, we're reading Snowblind, the classic issue of Alpha Flight by John Byrne that features five whole blank pages of story as Alpha Flight's Snowbird fights blind against an ancient spirit in a snowstorm.
You can buy this issue on Comixology, or you can read it in Alpha Flight Classic volume 1, or buy the issue itself at MyComicShop.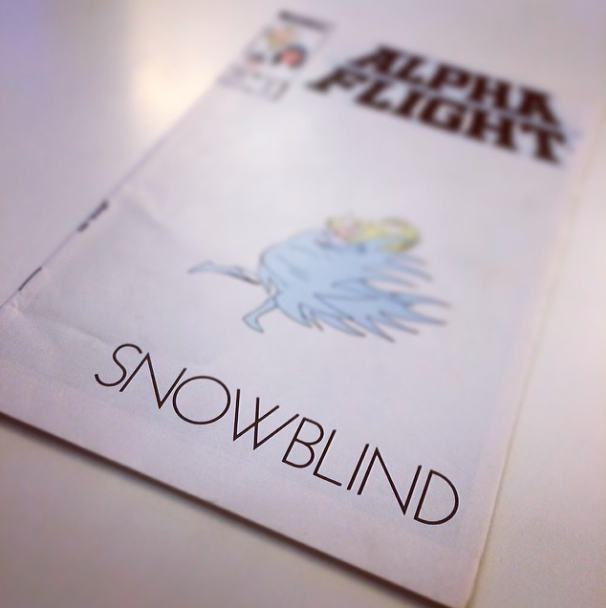 Next week on the show, we'll be reading Batman #404-407, also known as Batman: Year One. You can buy it on Amazon or download on Comixology.